Cinemascope is a regular blog post where I will share with you movies and TV shows I think are worth watching.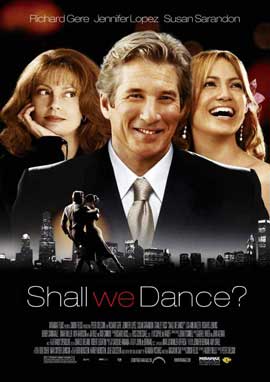 Released in 2004.
Plot line: Despite having a great career and a loving family, lawyer John Clark (Richard Gere) is missing something in his life as he meanders listlessly from day to day. On his commute back home one night, Clark notices a stunning woman (Jennifer Lopez) in a dance studio and decides on a whim to join a class for ballroom dancing. While Clark finds a new spark in his life, his wife, Beverly (Susan Sarandon), grows suspicious of his frequent absences, since he decides to keep his dancing a secret.
I've watched this movie several times, and each and every time I am delighted with it. If you are in the mood for a pick me up movie with great music, give this one a try. Also, if you have yet to see it, check out the original Japanese movie of the same name.
You can see the
trailer
here. If you have yet to see it, this is a movie worth watching.